Want to make sure you received a top quality, finished exterior painting project from your painting company in Central Florida?
Your painting project is nearing completion and you would simply like to know if you received a quality finished product from your painting contractor. Yet, do you know what to look for above and beyond the obvious?
During the final stages of a painting project, taking a final walk through the new areas painted to review and assess the quality of the workmanship and finished product, should be first on the to do list.
When conducting your final walk through, if possible, examine the new painted surfaces in both natural daylight and artificial light. Sometimes, there can be different color inconsistencies in different lighting conditions.
Here are several final walk-through tips from our professional painting company in Ocala-
Properly Prepped?
One of the most important factors for any painting project to go smoothly is making absolutely sure that the project was properly prepped for paint. Some critical questions you should be asking yourself or should have asked yourself- Did the painter pressure wash the exterior before painting to make sure the paint adheres properly? Were all small cracks, holes, and settling lines filled or fixed as to prevent water intrusion, water damage, and toxic mold? Were any water stained or water damaged areas repaired? Did they use painters tape and remove all tape and any potential tape residue or paint over spray left behind?
Even Coverage?
While walking around the entire project keep an eye out for evenly applied paint coverage. Paint lines in the middle of walls, faded spots, poorly blended areas, blotchiness, missing paint below grade, cracks and holes, un-caulked areas, etc. For finding uneven or patchy coverage, your best bet will be to check around window frames and adjacent corners. Also, making sure that the paint lines of the paint job are crisp, straight, and clean as possible; i.e.- where paint lines stop and start. Windows, doors,wall edges, roof lines, trim, corner projections, etc.
No Blemishes
Be on the lookout for blemishes, bubbles, bumps, cracks, and other abnormalities on newly painted surfaces. These inconsistencies are usually a sign of either poor prep work , improperly applied coats,cheap paint, or other unforeseen variable in the process such as weather. If you happen to notice something, simply point out the area to your painting contractor and politely ask for an explanation.
No Bleeding
In most cases, 2-3 coats of paint are required to finish a painting project properly. As every project is different, the amount of coats may vary, and primer may also need to be used before the actual paint. This ensures even paint coverage along with providing multiple protective properties. During the final walk through, make sure that you do not see any old paint or primer "bleeding" through the fresh paint.
Inspect Paint Up Close and from a Distance
The final step of the walk through would be to view your completed painting project up close and from a distance. Simply step back and take in the finished project. Sometimes, you may see an inconsistency in the paint from a distance when you were not able to initially see the inconsistency during the up close inspection. If you happen to see any issue, simply and politely ask your painting contractor for an explanation.
Make your home, business, building, or facility stand out a today with our professional painting company! Call our painting company in Ocala today for a free estimate! Call- 1-352-209-8110
About Our Professional Painting Company in Ocala FL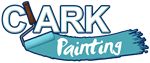 Clark Painting LLC- Premier Painting Contractor based in Ocala, FL. Offering Residential, Commercial, Industrial, Agricultural, and Equine Facility Painting Services. Schedule a Free Ocala Painting Service Estimate with Clark Painting Today! Residential, Commercial, Custom.
Call- 1-352-209-8110
or visit- https://clarkpaintingfl.com/free-estimate/
Proudly serving- Marion County – Alachua County – Citrus County – Sumter County – The Villages – Lake County – Pasco County – Hillsborough County – Pinellas County
Follow Us Socially!
https://twitter.com/ClarkpaintingFL
https://g.page/clarkpaintingocala
http://www.facebook.com/clarkpaintingocala
https://www.instagram.com/clarkpaintingflorida/