Does Your Home or Building Have Cracks ? It May Be Time to Repair and Repaint…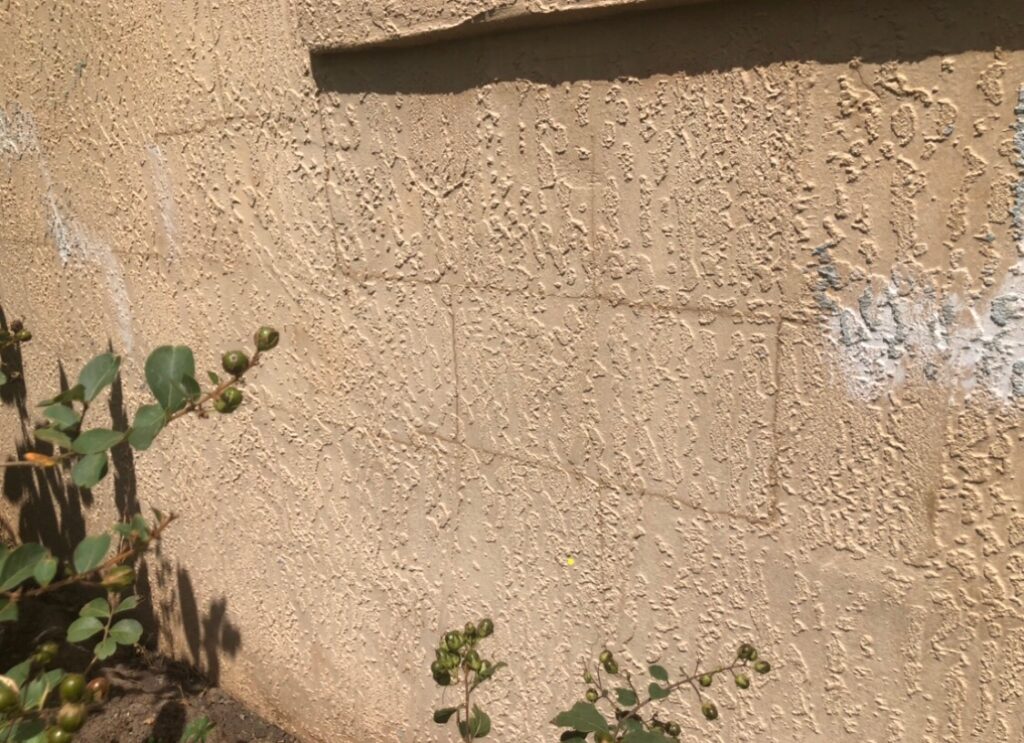 Cracks in the exterior of your home can lead to serious and expensive home repairs if not taken care of promptly. If you have noticed that the exterior of your home has started to form cracks in the joints of block work, siding, hardiboard, or other type of exterior it is highly recommended to fix these issues immediately before water finds it's way into your home or building. Water intrusion leads to water damage and even worse yet, mold.
Water Intrusion, Water Damage, and Mold-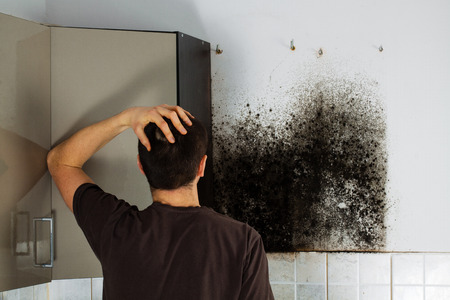 Excess moisture, humidity, and water intrusion and leaks are all bad news for anyone that owns a home or building in Florida. As Florida's environment is already naturally sultry and excessively humid, mold growth in homes and buildings throughout the state is fairly common. Adding water leaks, water intrusion,and water damage to the mix however, can lead to the rapid exacerbation of mold taking a foothold in a home or building, in some cases in as little as 24-48 hours!
That being said, most people have no idea about the many intricacies of mold, the different types of mold, types of toxic mold, and the negative health affects mold and toxic mold can have on people for years to follow.
Different types of mold's can also produce different types of harmful bi-products such as mycotoxins. These mycotoxins literally attack your body which can cause a wide range of health implications ranging from allergy like symptoms to chronic respiratory illnesses, to organ failure, and in some extreme cases even death. Toxic mold has been chronicled throughout history, including being mentioned as far back as Leviticus in the Bible.
How a High Quality Paint Job Can Protect Your Home from Florida's Extreme Weather-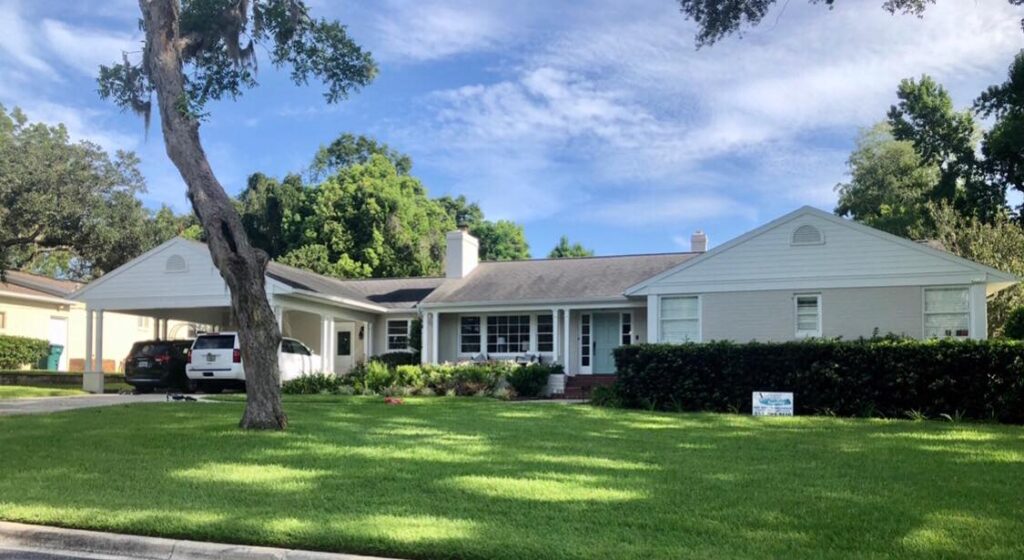 For those that do not know, exterior paint is not just for aesthetics, it is also your home or building's first line of defense against Florida's extreme natural environment and weather conditions.
A high quality paint job that was prepped, painted, and finished properly will assist in protecting your home or building from intense sunlight and UV rays, water intrusion, mold, and even bugs.
Keep in mind that a high quality paint job requires proper preparation of all areas that are to receive fresh paint. Without proper preparation the new paint job may not last as long as it should. Improper preparation and painting can lead to the following issues- new paint bubbles up and forms cracks, moisture and/or water intrusion, water damage, mold growth, structural cracks re-appearing, bugs getting into the home or building, air leaks, etc.
Prepping for Exterior Painting and Exterior Repainting-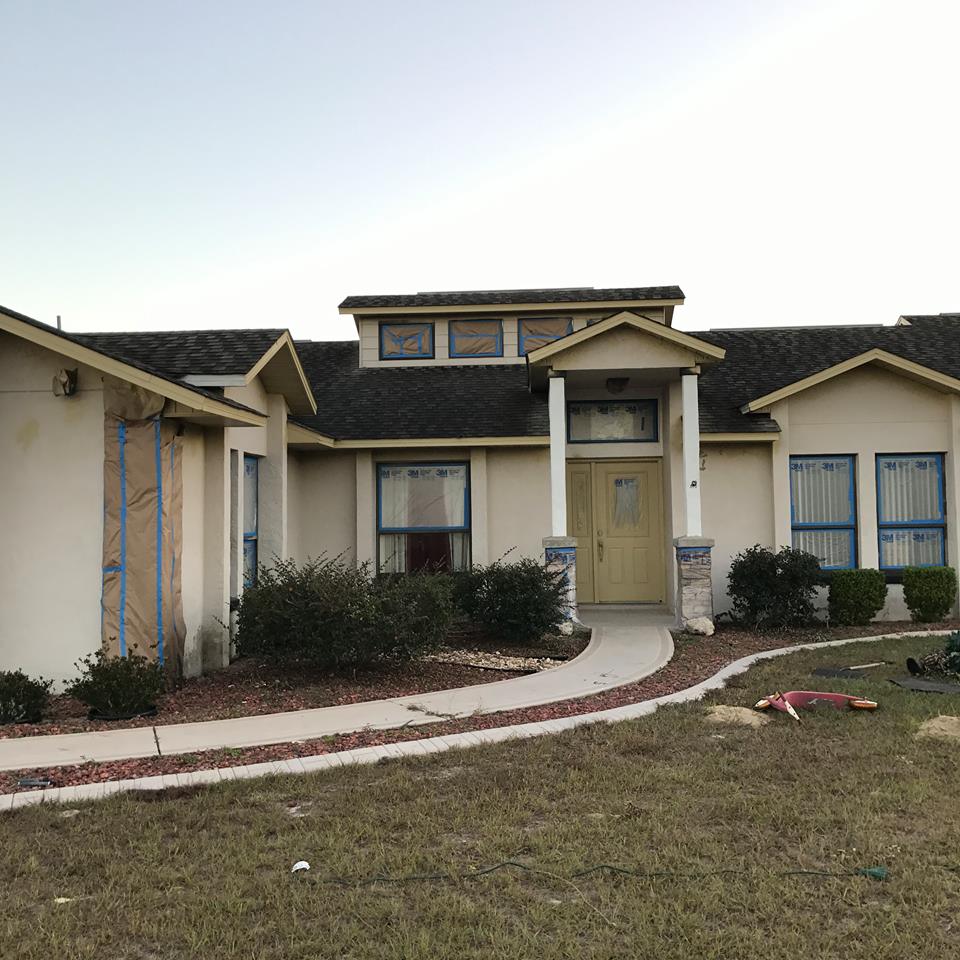 When it comes to preparing a home or building for a new exterior paint job there are usually several steps involved in the process. These steps may include pressure washing, scraping or sanding chipped and loose paint, caulking small seams and cracks, fixing major cracks in stucco and block work, repairing holes, removing and repairing water damaged building materials, removing mold and mildew, using a primer or other type of special sub-coating, re-caulking around windows and doors, etc.
Lots of supposed painting companies out there are just looking to make as much as they can off of every single job, which is fine, but not at the cost of workmanship or low quality materials. Clark Painting of Ocala prides itself on using the best of materials including Sherwin-Williams premium paint, while taking ample time to properly prep, repair, and paint all customers projects to the highest of standards. Furthermore, Clark Painting offers a permanent solution for fixing cracks in stucco, block work, and other types of masonry exteriors. Basically, when Clark Painting fixes your cracks, they do not come back. 😉
Protect Your Investment from the elements with a fresh paint job from Clark Painting in Ocala FL. Call our painting company in Ocala today for a free estimate! Call- 1-352-209-8110
About Our Professional Painting Company in Ocala FL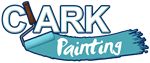 Clark Painting LLC- Premier Painting Contractor based in Ocala, FL. Offering Residential, Commercial, Industrial, Agricultural, and Equine Facility Painting Services. Schedule a Free Ocala Painting Service Estimate with Clark Painting Today! Residential, Commercial, Custom.
Call- 1-352-209-8110
or visit- https://clarkpaintingfl.com/free-estimate/
Proudly serving- Marion County – Alachua County – Citrus County – Sumter County – The Villages – Lake County – Pasco County – Hillsborough County – Pinellas County
Follow Us Socially!
https://g.page/clarkpaintingocala
https://twitter.com/ClarkpaintingFL
https://www.facebook.com/clarkpaintingocala
https://www.instagram.com/clarkpaintingflorida/