How To Find The Perfect Painting Company for Your Next Painting Project
Finding a reputable painting company in Ocala, throughout central Florida, or anywhere else for that matter can be quite the daunting task. Whether you are in need of home painting, commercial painting, or industrial painting services; the process for finding and hiring the best painting company is often very similar. Researching and hiring an experienced and professional painting company will help to ensure that you receive the highest quality job, completed on time, and at an affordable price.
Tips on How to Hire a Painting Company
Research and reviews- conducting your due diligence is the first step in making sure you hire the best option in terms of a experienced and reliable painting company in Ocala and Central Florida. Searching online, looking at company sites and social media profiles, painting company reviews(not all reviews are real!), getting a referral from a friend, confirming licenses and insurance, along with making the first initial phone call to the painting company are all excellent ideas to start with when researching a professional painting company.
Multiple painting estimates- Most people whom are looking for a local painting contractor will actually call multiple painting companies to receive an estimate for their painting project. It is a good idea to receive all of your estimates in writing so that there is no confusion on the exact details of what is included in the price of the project. Find out the payment process for the project, the final walk through process, and if there are any guarantees or warranty's offered with the painting contractors service offering.
Word of mouth- One of the best ways to find a reputable painting company is to simply ask one of your close friends or family members for a recommendation. Even after receiving a solid word of mouth referral, it is still advisable to conduct your due diligence on the painting company to make absolutely sure they are completed vetted.
Meet the Painting Companies- After you have researched, reviewed, and contacted the most promising of painting companies, the next step is to follow up with the painting companies to request an in person estimate. If need be, prepare a quick list of questions to ask the painting estimator when they show up for the estimate. Feel free to ask questions, such as- pertaining to the types of projects the painting company has previously worked on to confirm project specific experience, if the painting company has any pictures of past projects, if the company is licensed and insured, and in some cases- asking for references.
After you meet each painting contractor, review all of the project estimates in detail and figure out which painting company offers the best option. Take into consideration reputation, experience, reliability, professionalism, and pricing when you are ready to make your final decision on which painting company to hire.
To Close- After you have decided on which painting contractor to hire, you will next want to pick the colors you would like to use. If you have yet to settle on a specific color(s), ask the painter's recommendation in regards to color selection and potential for color samples. After you have selected which colors you are going to use, all that's left to do is set up a schedule to start the project and timeline for project completion.
In need of a professional painter in Ocala, FL? Call Clark Painting today to schedule a residential, commercial, or industrial painting service estimate! Call- 1-352-209-8110
Our Painting Company in Ocala, FL services the following areas-
Marion County – Alachua County – Citrus County – Sumter County – The Villages – Lake County – Pasco County – Hillsborough County – Pinellas County
Make your home, business, or facility stand out a today with our professional painting services! Call our professional painting company in Ocala, FL today for a free painting estimate! Call- 1-352-209-8110
About Our Professional Painting Company in Ocala FL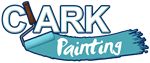 Clark Painting LLC- Premier Painting Contractor based in Ocala, FL. Offering Residential, Commercial, Industrial, Agricultural, and Equine Facility Painting Services. Schedule a Free Ocala Painting Service Estimate with Clark Painting Today! Residential, Commercial, Custom.
Call- 1-352-209-8110